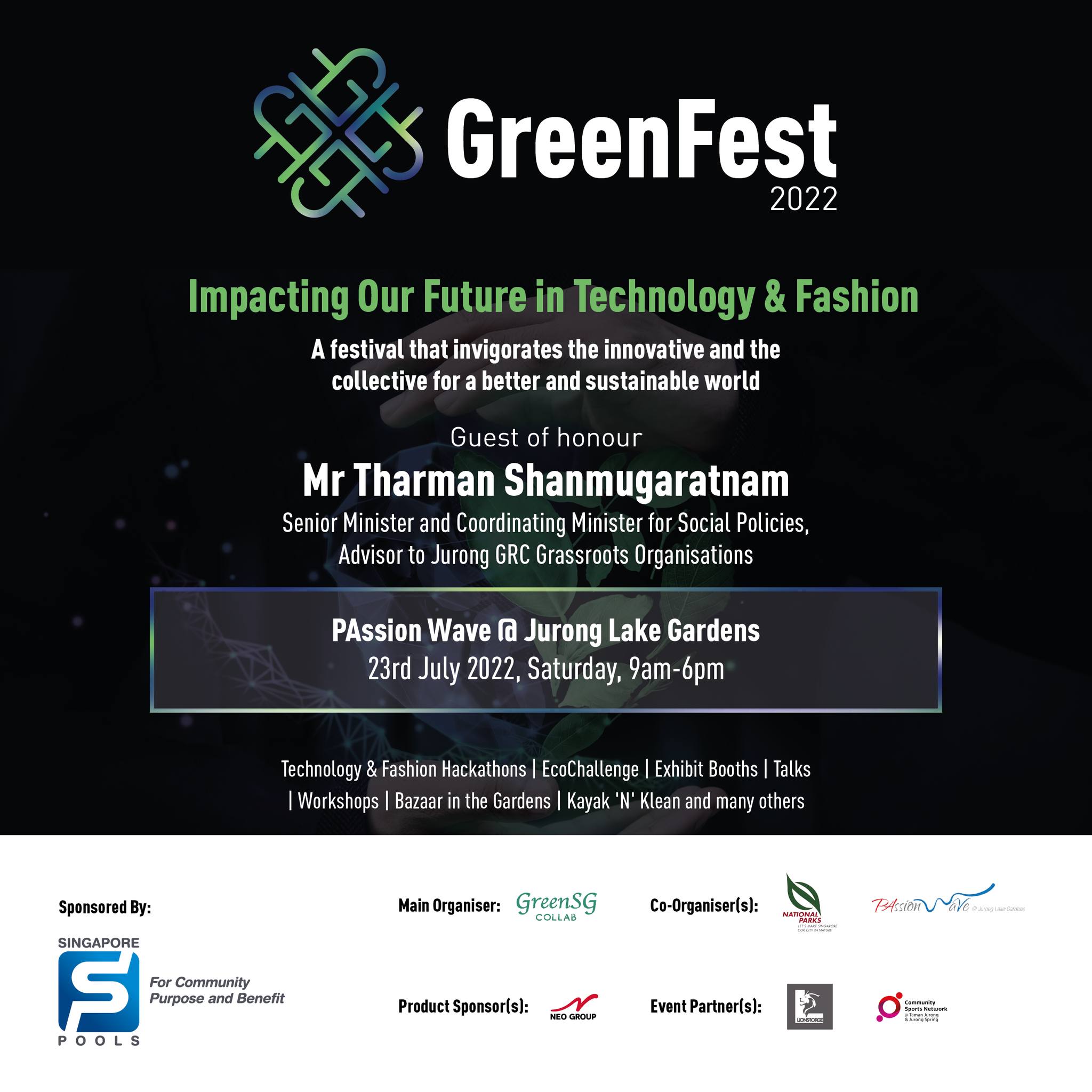 GreenFest 2022! A festival for all to learn and contribute to a better and sustainable world.
This year, it is about "Impacting Our Future in Technology and Fashion". Teams of students and youths have been working to apply their creative talents and technical skills to innovate for the next solution to address some of our social and environmental issues. Some of the final innovations will be on display!
There will also be a range of different activities catered for everyone, including workshops, talks, games and challenges, carnival bazaar, guided nature walks, Kayak 'N' Klean.
Links to register:
Speaker sharings: bit.ly/GFssharing
Workshops: bit.ly/GFWorkshops
Eco Challenge: https://bit.ly/3OVKane (by 21 July)
Check out the events website for all GreenFest activities: www.greenfest.sg
See you at Passion Wave @ Jurong Lake Gardens on 23rd July, 9am – 6pm!